My vision is to provide you with the most skilled and educated therapists who will deliver consistent results.
My team of caring, skilled professionals are dedicated to enhancing your sense of wellbeing with indulgent & truly effective treatments.
Beauty On Rose has a strong and active emphasis on education and training, all of our therapists are qualified Advanced Beauty Therapists, who regularly attends postgraduate training and seminars. We ensure all training is focused on further developing the skills and knowledge of our staff so they can provide you with the most up to date and relevant skincare programs.
I am extremely proud of the team, who I believe are amongst the most gifted and knowledgeable therapists in the beauty industry.
Beauty On Rose partners with leading skincare and cosmeceutical companies and professionals. Our skincare range and treatments are all scientifically based and backed by formulations and techniques that have evolved over a period of 25+ years' experience.
FOUNDER & CEO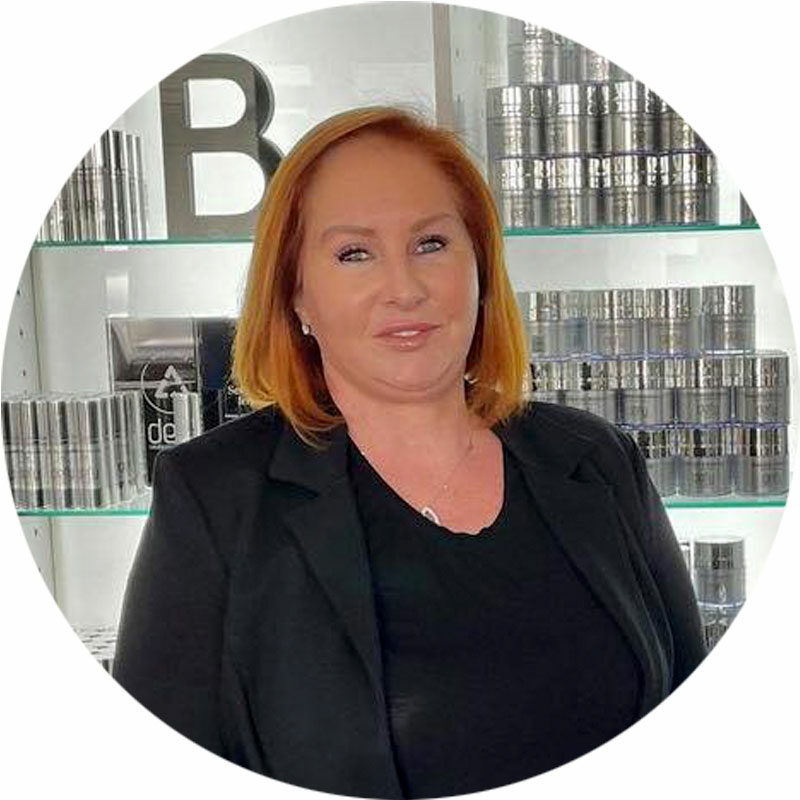 Catherine
An accomplished beauty therapist and businesswoman, Catherine has nearly three decades of experience in the beauty industry. Founding Australia's largest salon and spa; Beauty On Rose, in 1995, Catherine has continued to serve as an industry pioneer ever since. Her entrepreneurial spirit led her to establish her own skincare brand, Defy, in 2012, which is utilised throughout Beauty On Rose's targeted facial treatments. Catherine prides herself on continued learning and innovation, always seeking out the latest and most promising technologies, brands, research and business solutions to implement into her practices.
This ethos extends to her large team of 40 staff that Catherine leads at Beauty On Rose, where her mission is to continually inspire, nurture, and foster the skills of her therapists, both newly qualified and seasoned. Catherine is passionate about both professional and personal development, ensuring both herself and her team continue to reach new highs throughout their careers, and passing on her standards of hard work and dedication for the industry to her team. A lover of all things beauty, luxury, and wellbeing, Catherine aims to bring a sense of joy, peace and indulgence to all those who walk through her doors.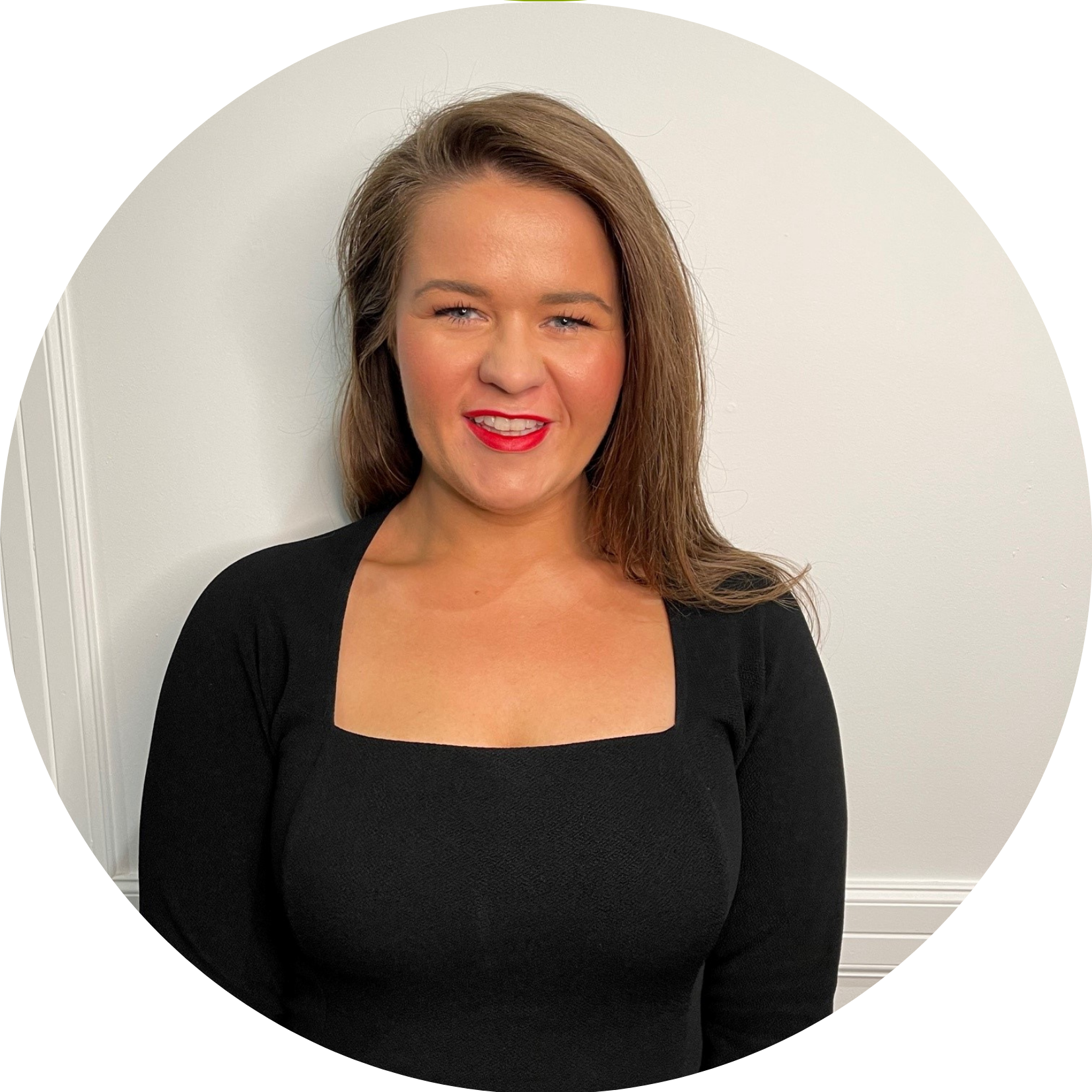 Sarah
As daughter of salon-owner, Catherine, Sarah has stepped into the family business full-time and manages everything at Beauty on Rose.
Particularly focused on team development and enhancing the client experience, Sarah is central to the day-to-day running of the salon. Excited about the future of Beauty on Rose, Sarah's passion for beauty and exclusive customer care is always evident throughout the salon.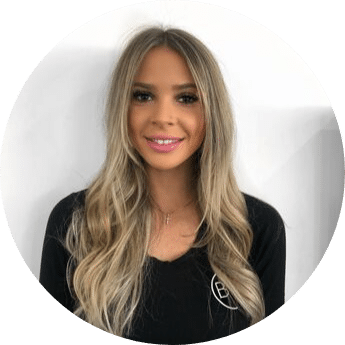 Tayla
Beauty on Rose is a huge place - Have you ever questioned how we keep this crazy place in order, and ensure we all communicate effectively? We have Tayla to thank for that!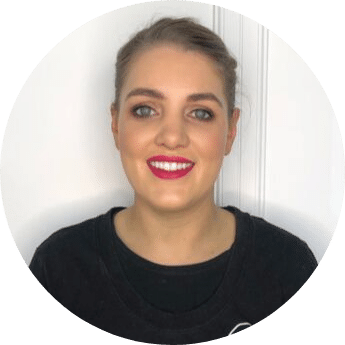 Fiona
Meet out little Irish superstar! Helping you to truly understand how your skin works and find a solution that it unique to you and your skin.
Yam
Yam's entertaining personality and sparkling humour is a favourite of all clients. She loves performing Laser Hair Removal & Laser Skin Rejuvenation.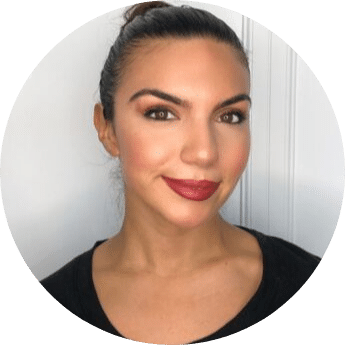 Berfin
Berfin's passion is adding glamour to everyone's life, whether it's a wedding, special occasion or a general makeup lesson! She also specialises across all spa treatments that relax both body and soul.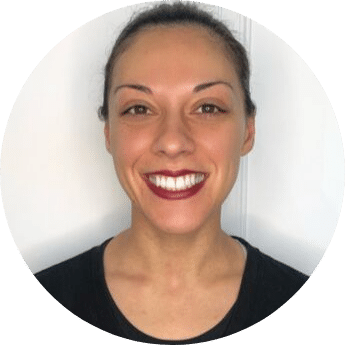 Sandy
First ever wax? Ensure you're booked in with Sandy her specialty is waxing, you'll be sure to leave with your brows on fleek. She also gives an incredible relax massage!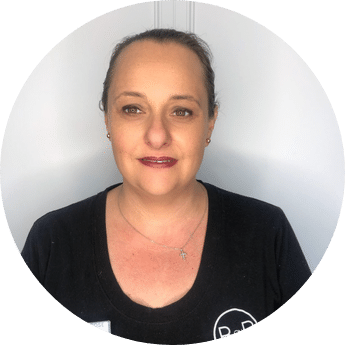 Joanne
JoJo has been with Beauty On Rose since 2010. Joanne is renowned for her luxurious spa facials, she goes above and beyond to ensure each facial is customised for you.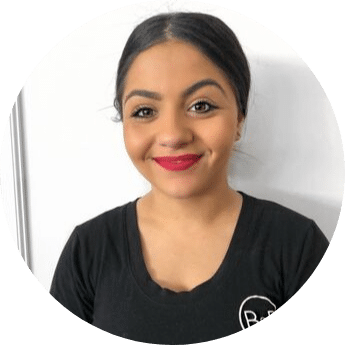 Natasha
Her customer service is next to none, she'll make you feel welcome as soon as you step foot in the door. Her warm and friendly nature will set the tone before heading through to the treatment room!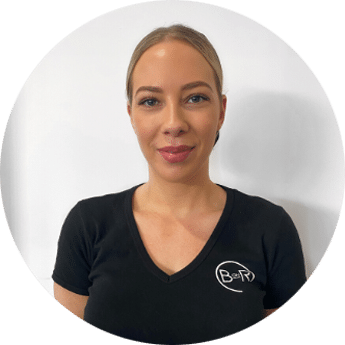 Holly
She motivates and inspires our clients to look after themselves and bring their best self forward. Holly inspires to blossom in the skin health field and achieve optimal results with each and every one of her clients.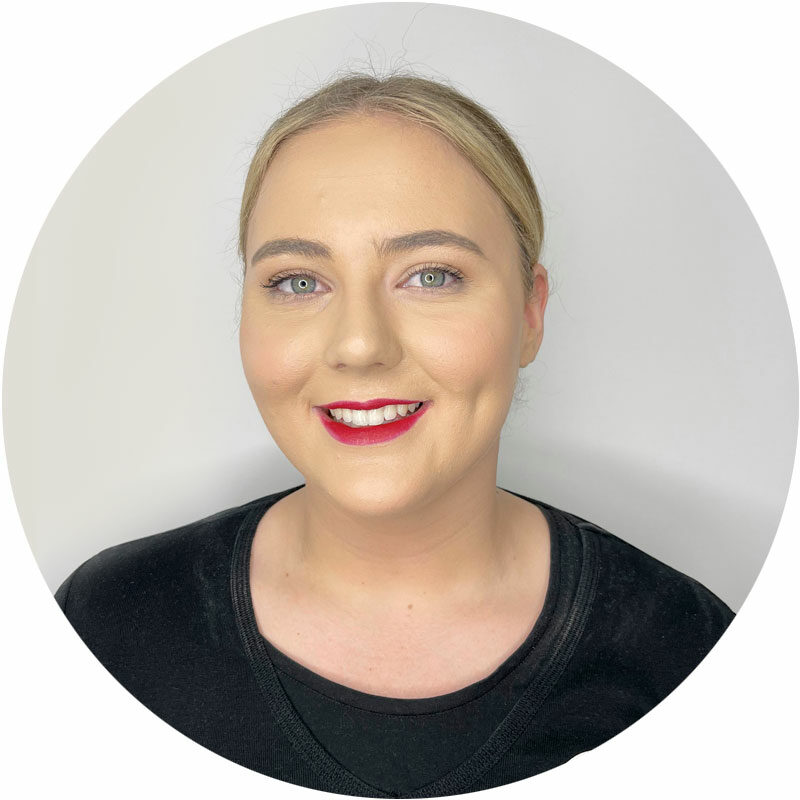 Karli
This girl has that special touch. Specializing in our 'Signature Rose Ritual'. Karli will blow you away with how her hands envelope your body, it feels like there are 10 working on your at once. Falling asleep on the table is often a occurrence in Karli's hands.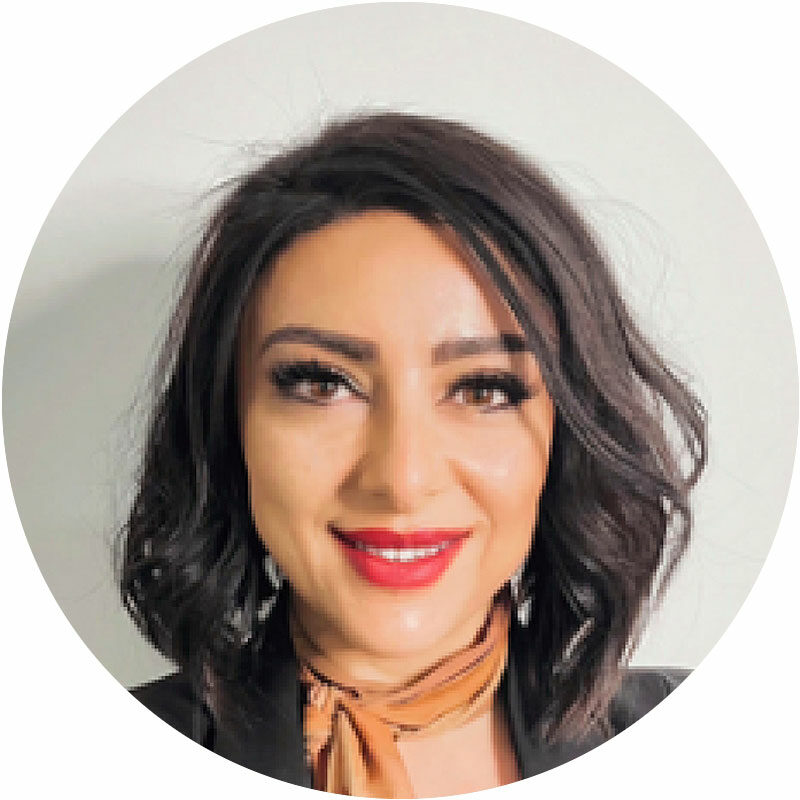 Cedar
If you're losing all your brow hairs you need to chat with Cedar. Cedar is our cosmetic tattooist .She has a talented and eye for detail, often seen correcting others brow tattoos. Cedar understands brows are not ones size fits all and will work with you to create a look you will love. Its also worth chatting to her for her eyeliner & lash enhancements – they're stunning!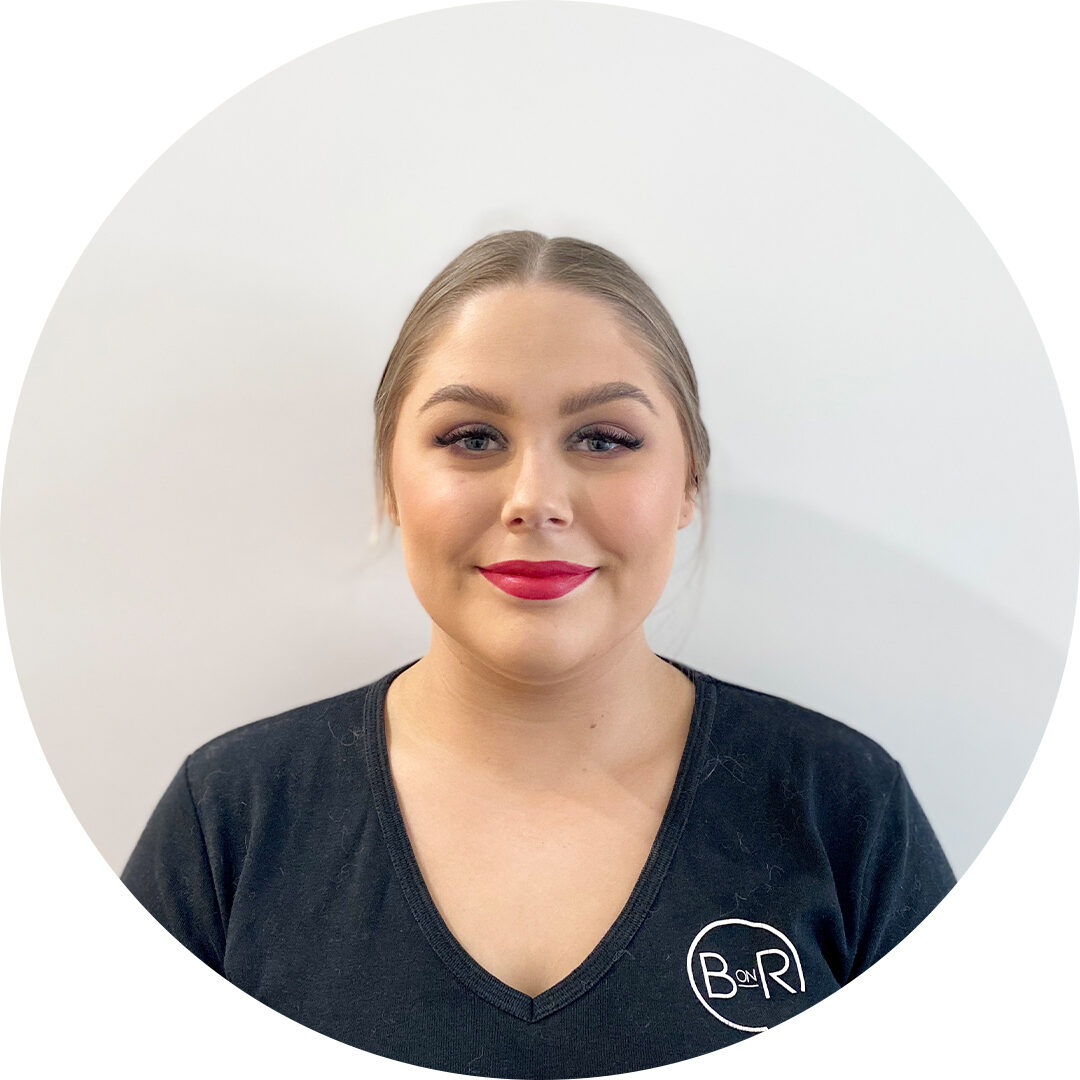 Jennifer
Jennifer is determined to ensure all of her customers experience only the best service and leave loving their treatments. Jennifer is an expert with lash and brow treatments, spray tans, pedicures, manicures & lash lifts. She loves all things eyelashes and is always furthering her knowledge & skills in this area.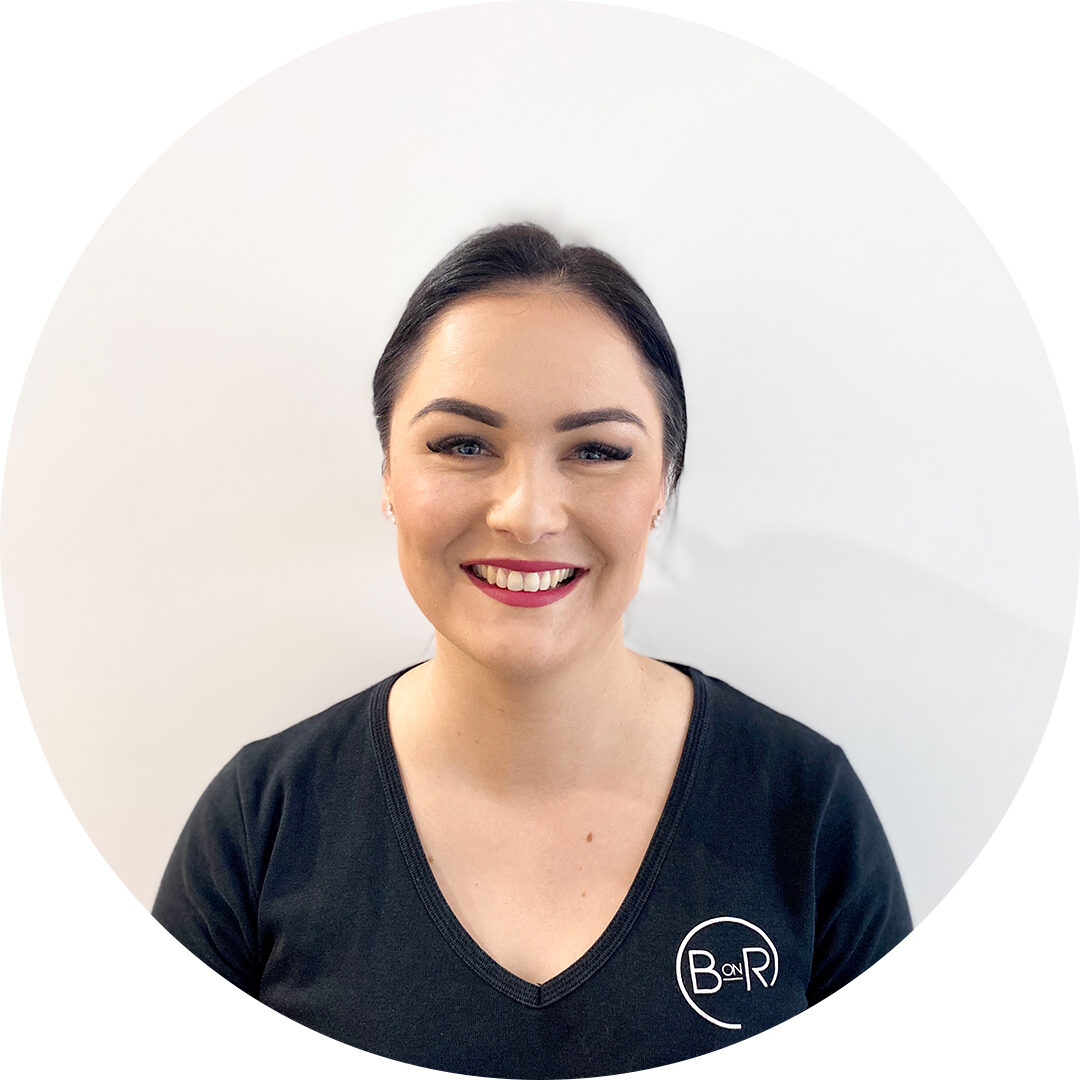 Keely
Keely is a softly spoken, caring, gentle nature with an eye for detail. You will often find her waxing teens for their first treatment because of her nurturing nature. Being a true perfectionist Keely will never let you leave with anything less.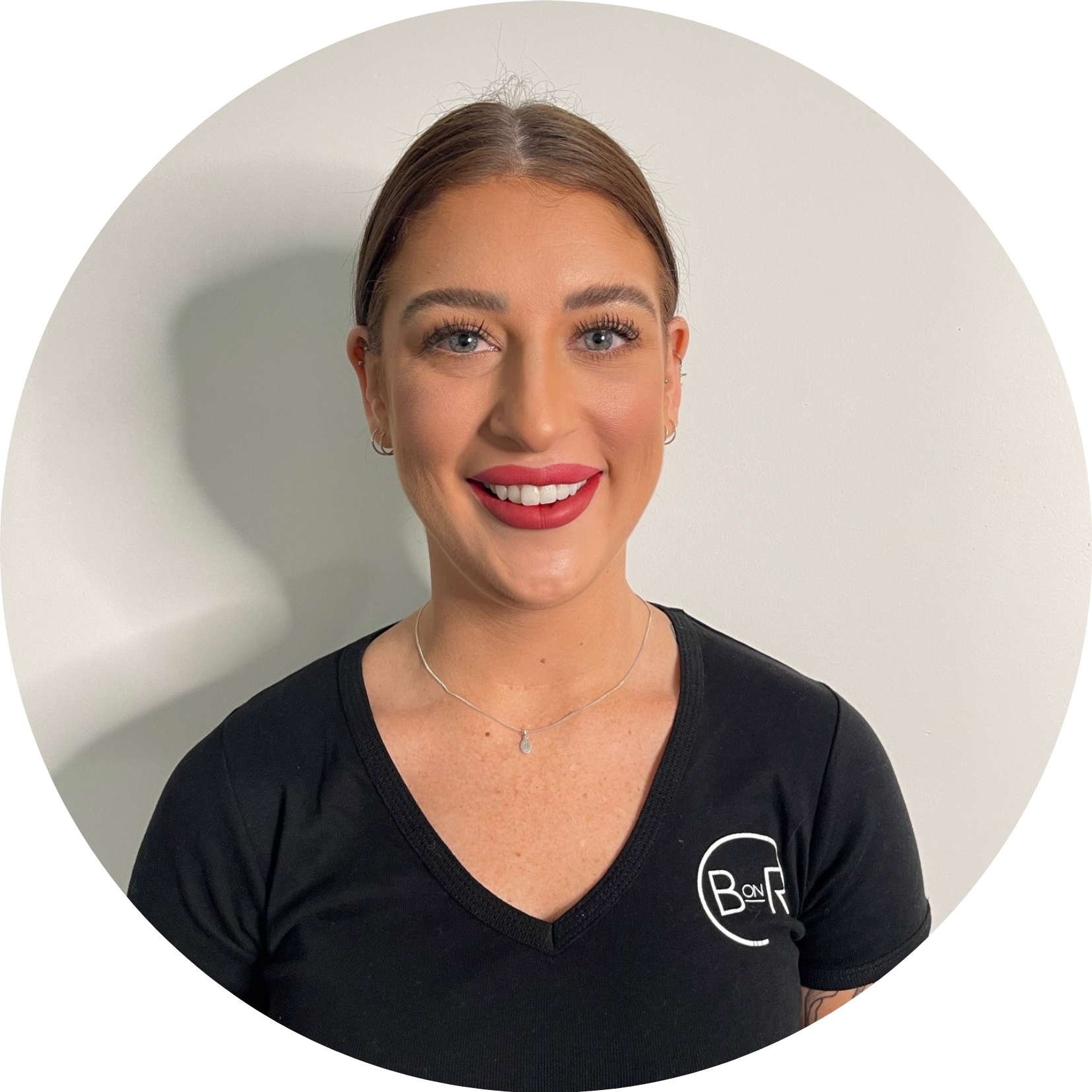 Samantha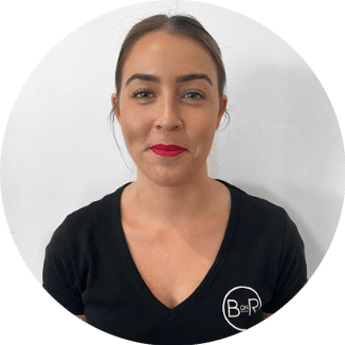 Jemma
Jemma has a real passion for skin, taking her work extremely serious, she excels in all her treatments. Her love for knowledge & studying is extremely evident when you hear Jemma speak about skin.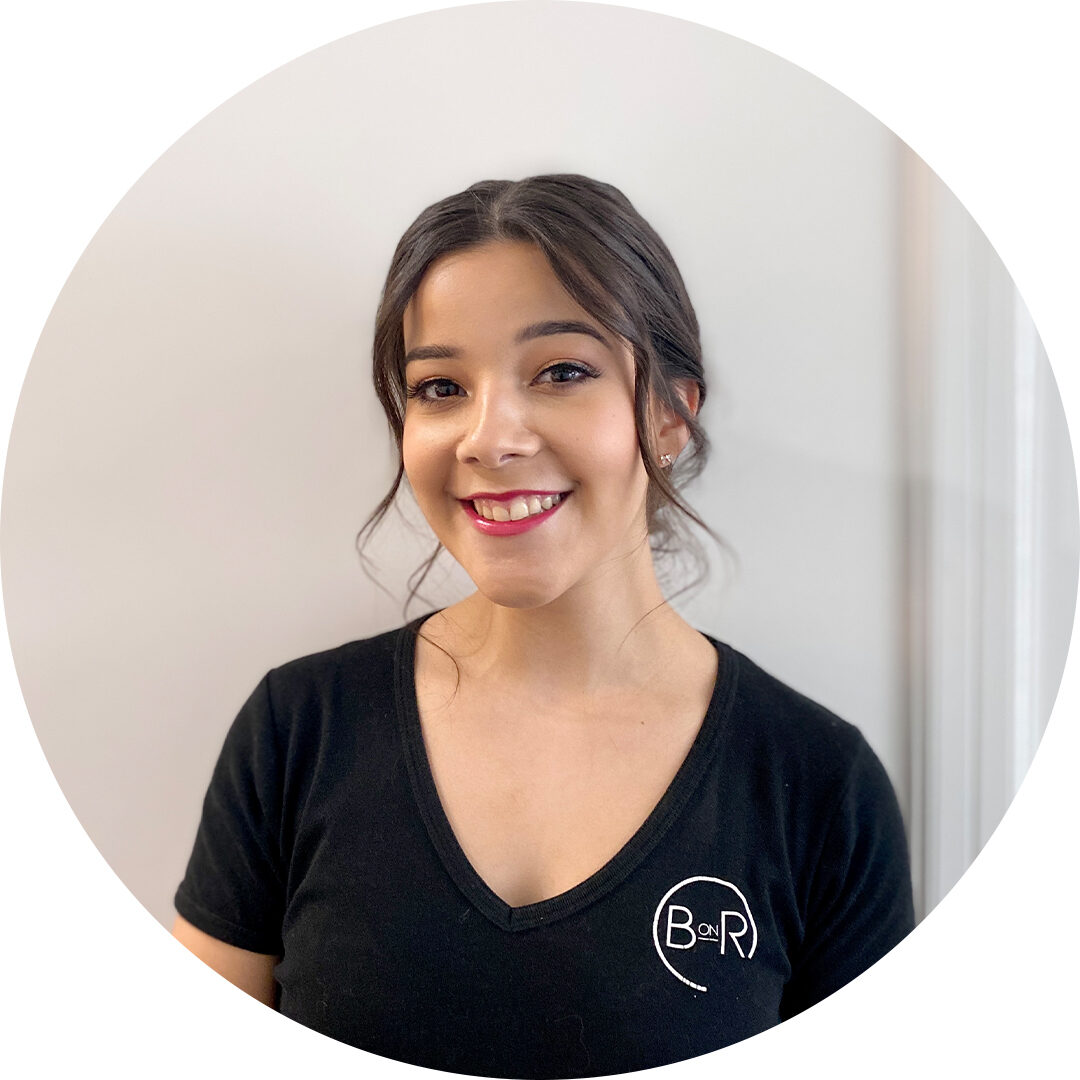 Amy Rose
You'll never see AmyRose without a smile. No matter what treatment you're booked in for AmyRose will ensure you leave feeling happy & beautiful. AmyRose is dedicated to providing all of our clients with a professional outstanding service.
Amber
Amber is our brow queen! She is a perfectionist with all thing brows. Amber strives to achieve perfect brows for all her clients by using different tools & techniques. She's amazing at customising colour, shape & style depending on your needs and wants. She has an incredible eye for detail.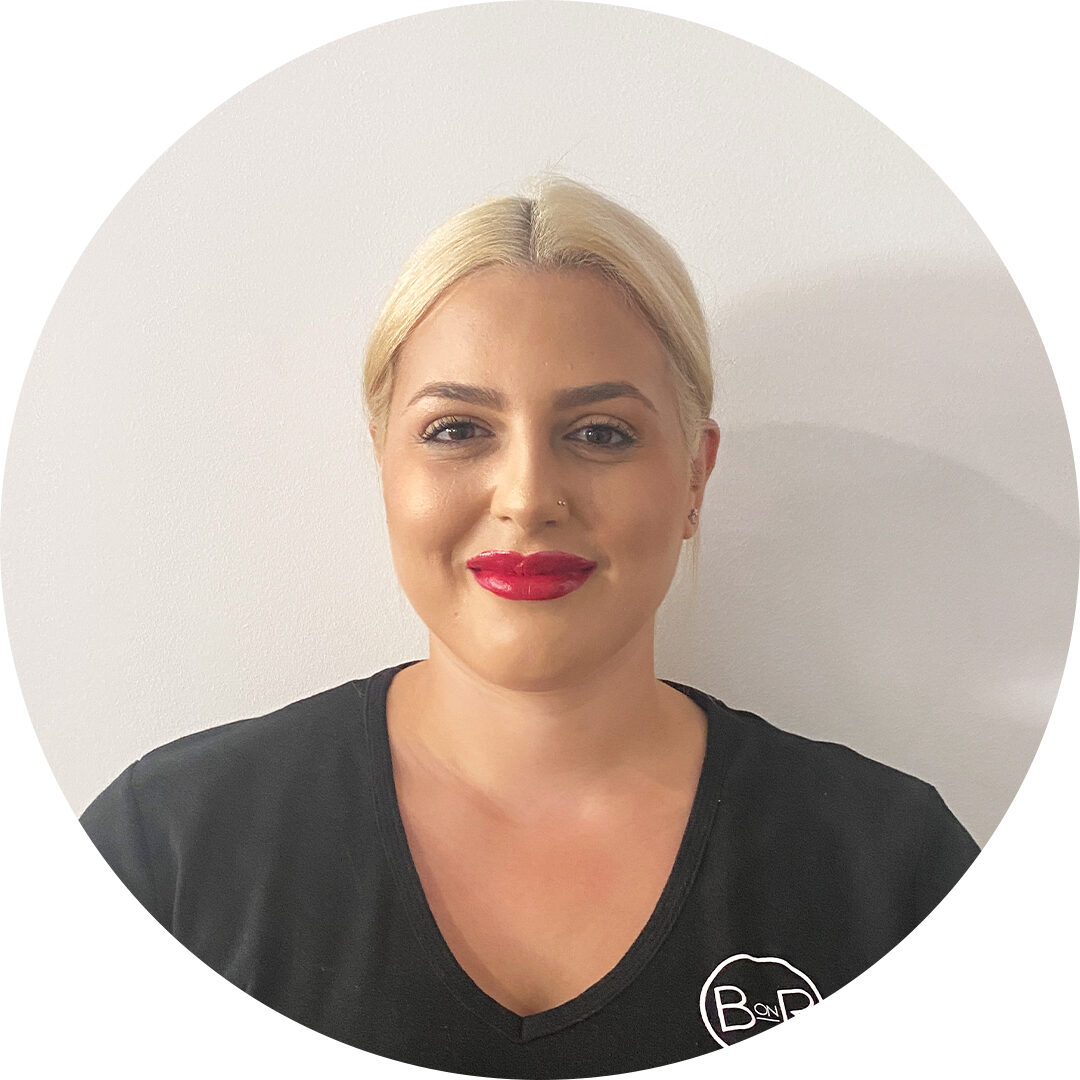 Loredana
Loredana loves to help people, she shines with her outgoing, energetic, passionate personality with a kind and caring nature. She loves all things beauty, specialising in waxing, manicure, pedicures & massage.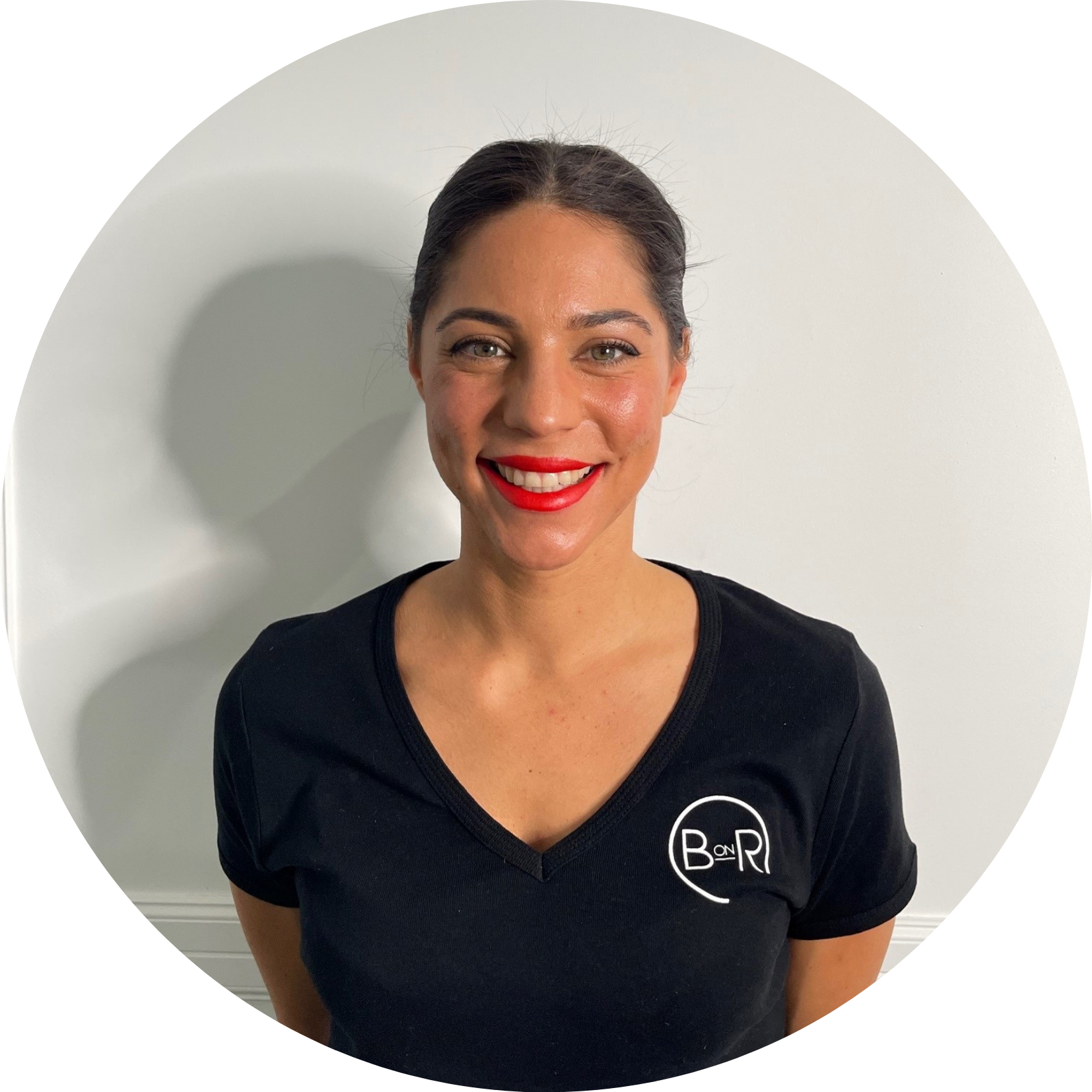 Elle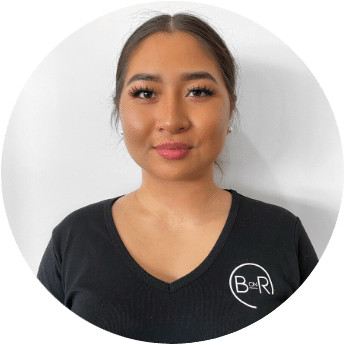 Emma
Emma is our amazing allrounder. Her easy going, happy, bubbly personality makes her a favourite with all clients. Constantly perfecting her skill, you'll often find her chatting away with clients in our manicure pedicure area.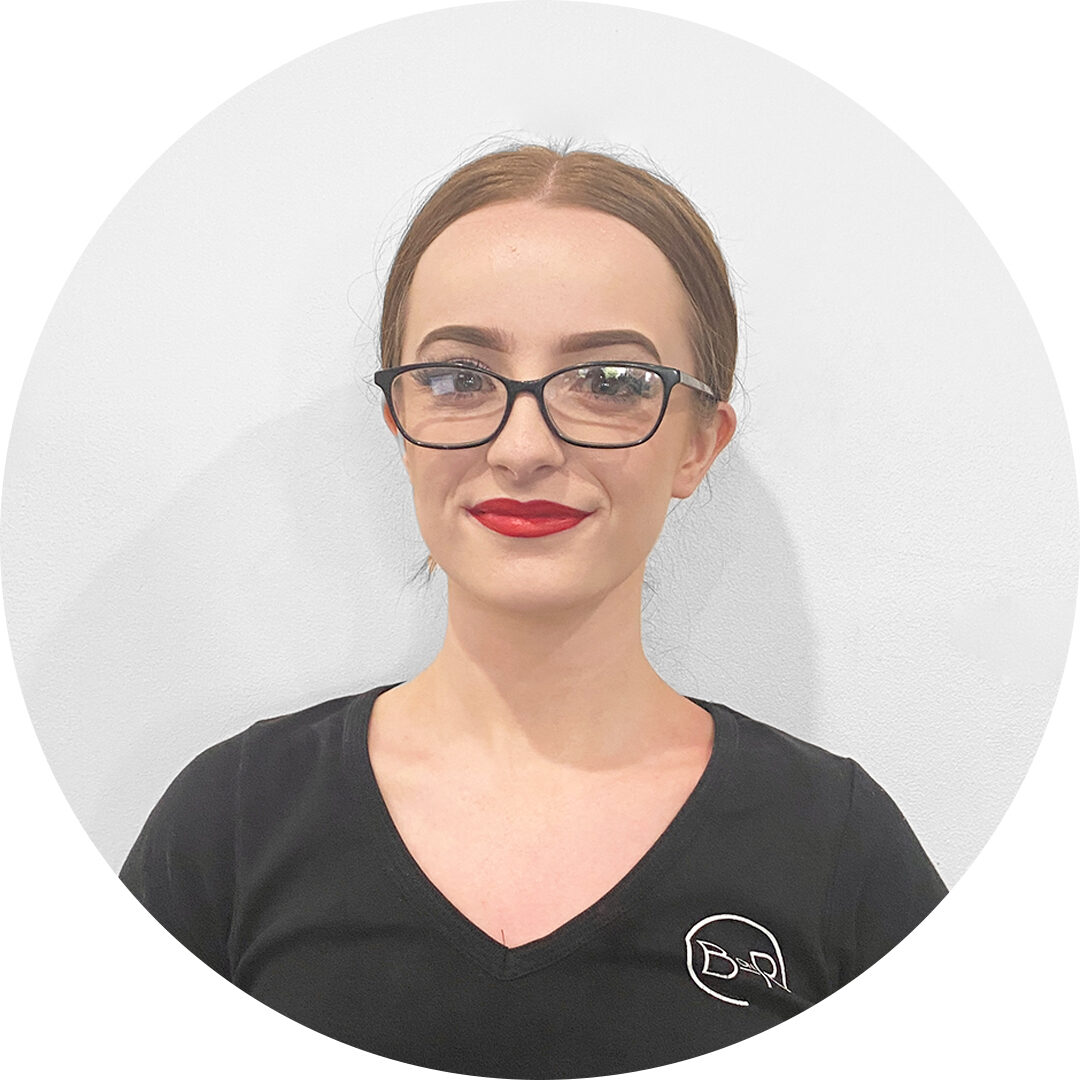 Chelsea
Chelsea has always enjoyed looking after people and making sure her clients leave her hands happy. She performs a large variety of treatments but her speciality is spa treatments. She loves creating an environment for her clients to relax and forget about their worries for a while.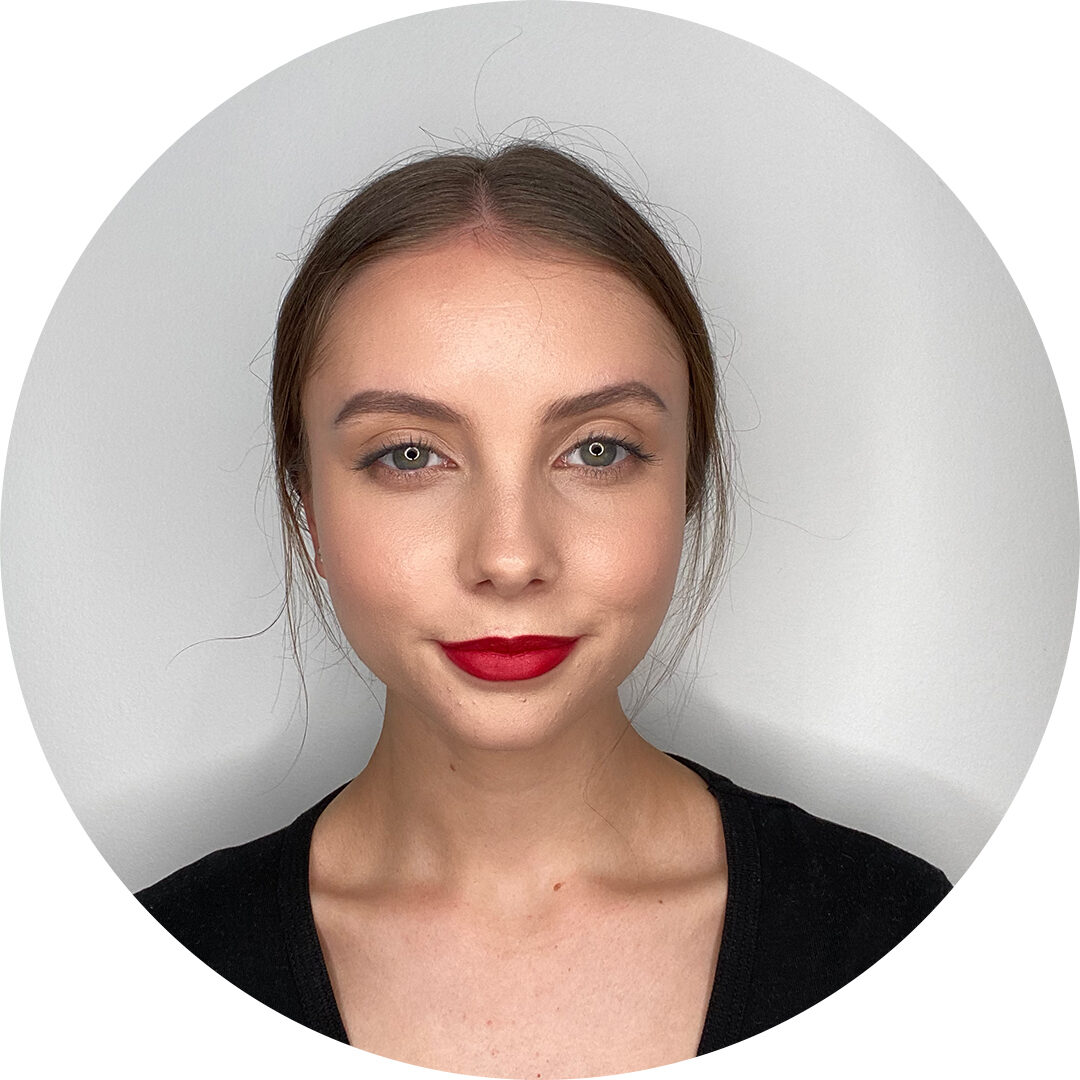 Imogen
Imogen is our little gem. Don't be fooled by her petite frame, her biceps give a firm massage. Keen to progress her career as a therapist Imogen eagerly attends courses to ensure she stays up to date with refining her treatments and knowledge.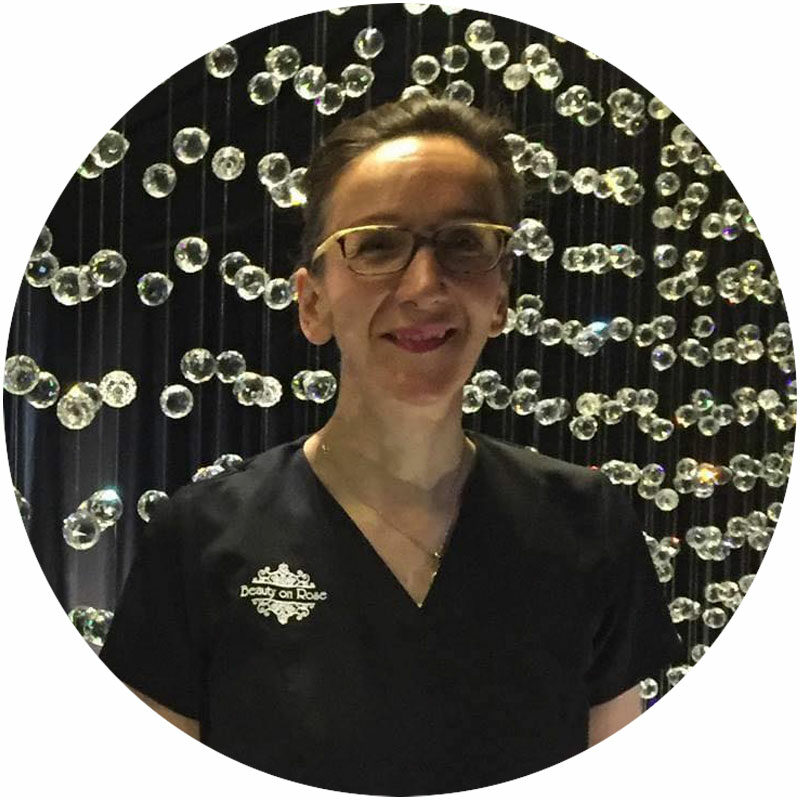 Clare
Clare M is our longest employee. She has been here for over 25years and although now she is pursuing a career in nursing she still loves beauty therapy at heart and will still been seen doing shifts. Although you'll need to be quick she has a following that books her up quick.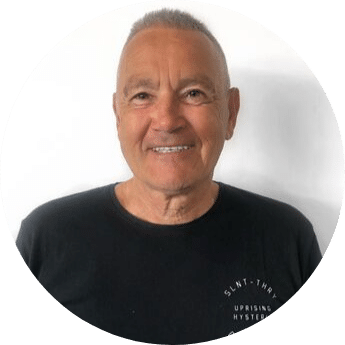 Larry
He does all our heavy lifting, handy man jobs and ensures everything is in working order. If you ever see him around the salon give him a wave and a thank you for his hard work, - he's saved us from breaking any nails!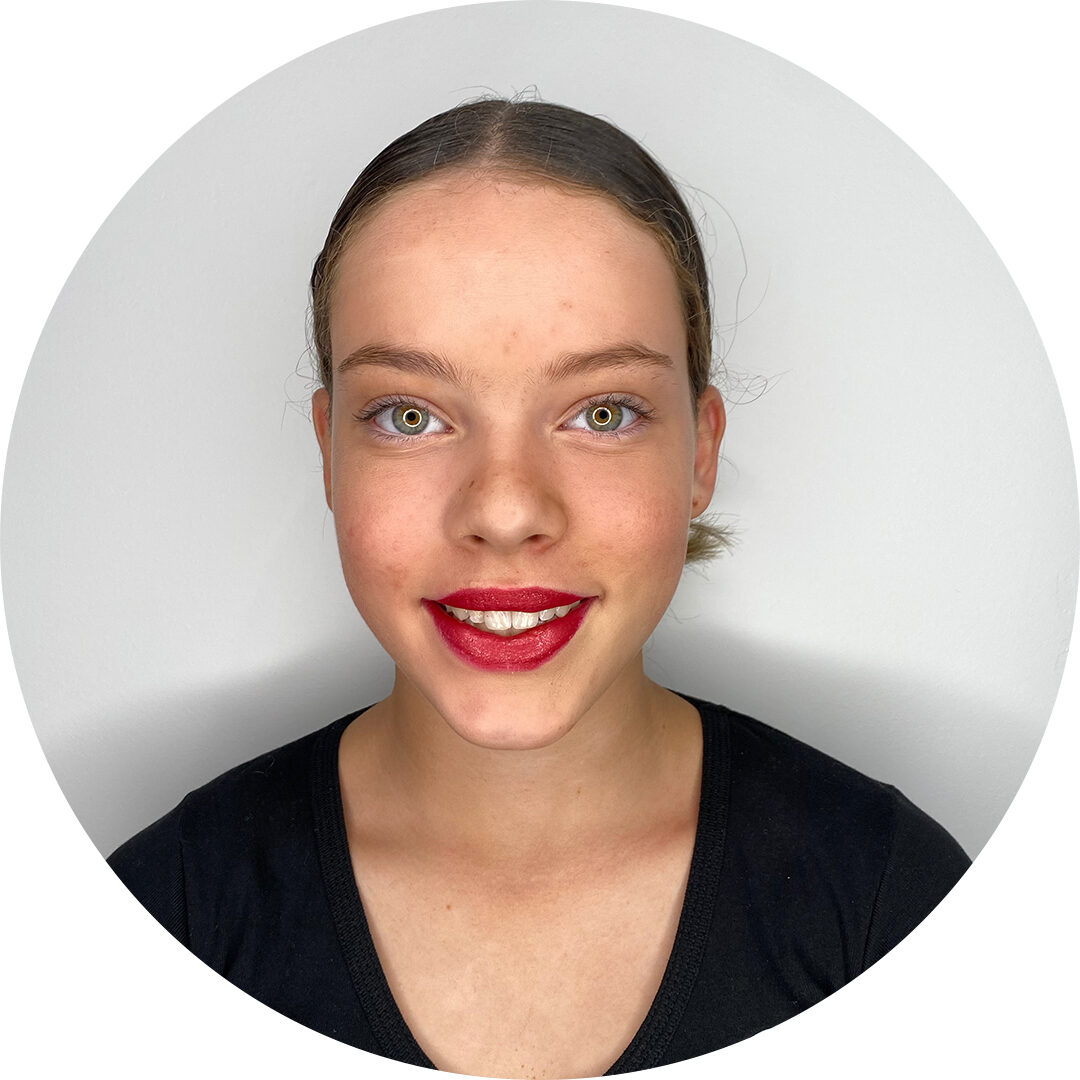 Maddie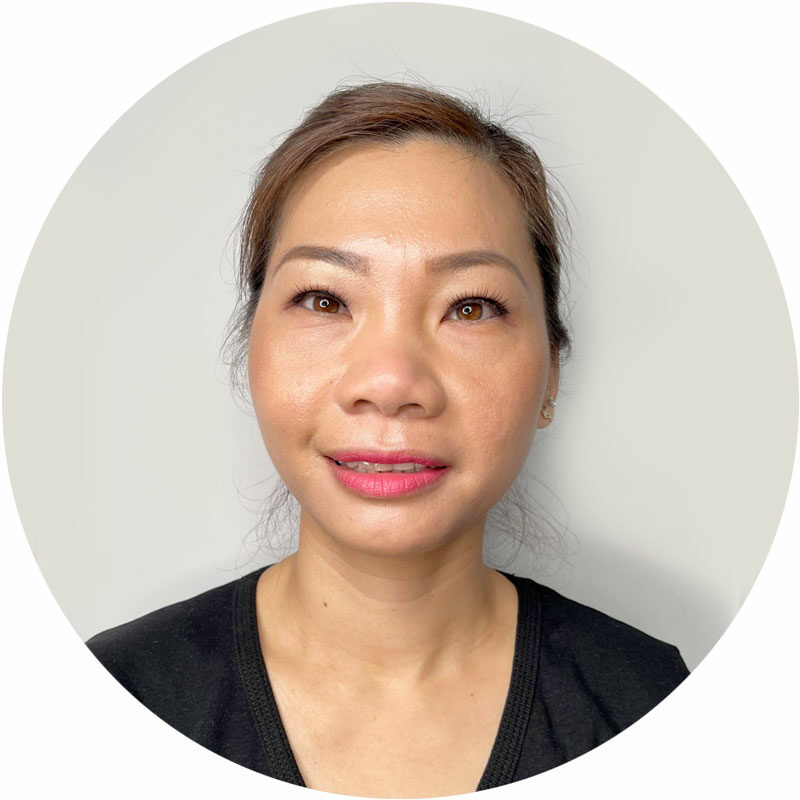 Joan
With more than 10 years experience in the spa industry we have loved welcoming Joan to the team. Specialising in all things Spa and Beauty she will tell you her speciality is Massage. So if you are looking for a strong firm massage she is definitely your go to girl. Don't let her size fool you, she has hands of steel and can deliver an amazing remedial or sports massage.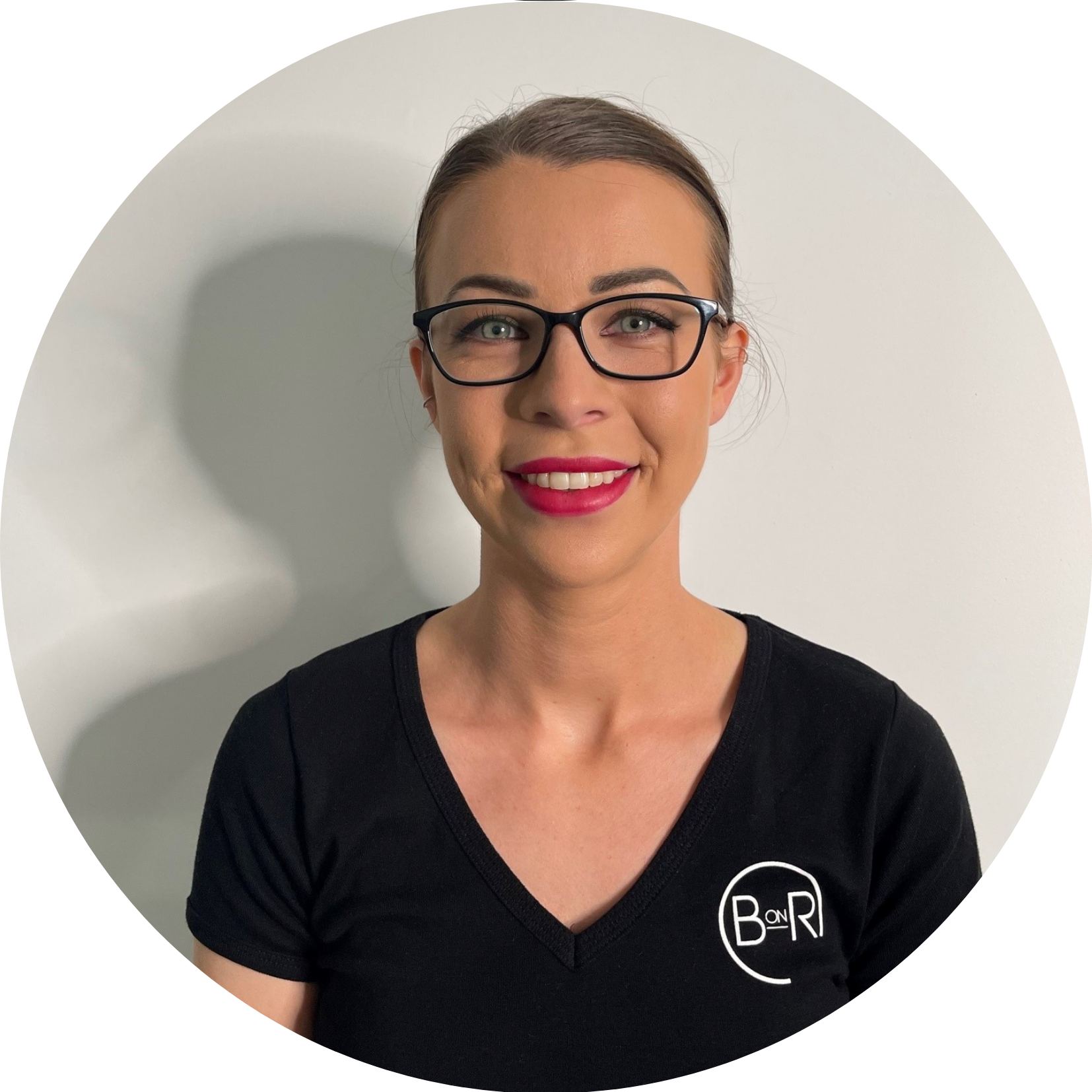 Isabella
New to the Beauty industry, we welcome Isabella. Her love of all things Spa ensures that you will have the most amazing relaxation massage. Specialising in making clients totally relaxed, it is not uncommon for people to sleep through their whole treatment.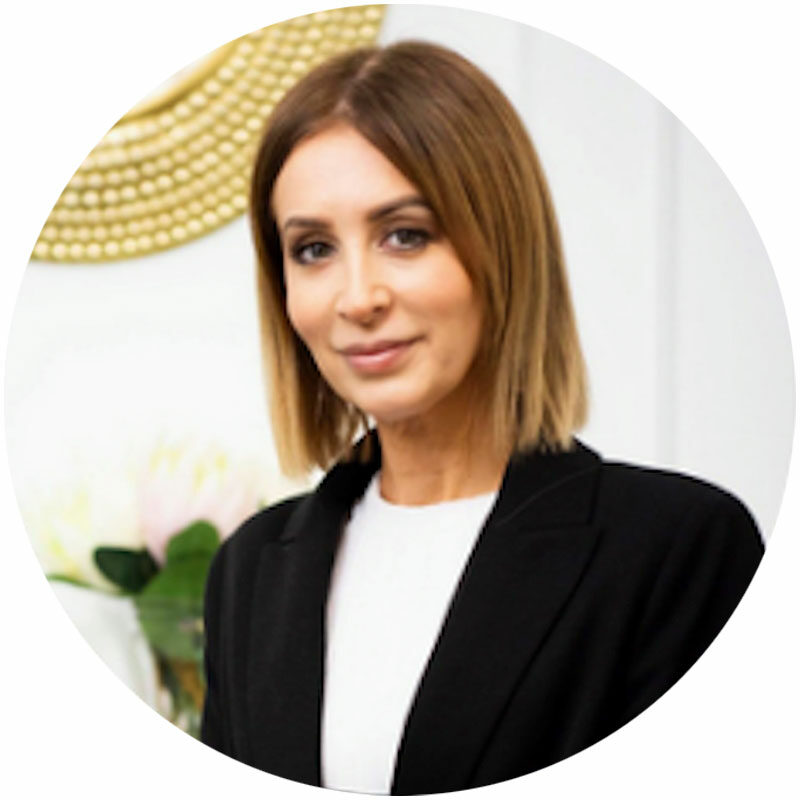 Kymberley
"I'm passionate about what I do. I love nothing more than making my clients look and feel amazing"
From an early age, Kymberley was fascinated by 'beauty' and her fascination grew and evolved leading her on her career journey – how to create, modify, enhance and conceal specific features to restore aesthetic balance. Her ultimate joy is to help clients look and feel amazing. Coming from a long line of professional Artists & Illustrators Kymberley was gifted a natural sense of proportion, perspective & style as well as a natural warmth and effortless ability to connect with people on both a professional and emotional level. Combining these innate abilities, Kymberley worked for many years as a cosmetic Nurse focussing in the areas of medical restoration and cosmetic enhancement and further developing her wonderful capacity to connect with, and truly understand the needs of her clients. She has an innate sense of colour and a confident, steady hand that allows her to create beautiful, natural features. Kymberley is the real deal and brings a natural sense of artistry, specialist knowledge of skin, healing, hygiene and overall health ensuring the best possible outcome for every client.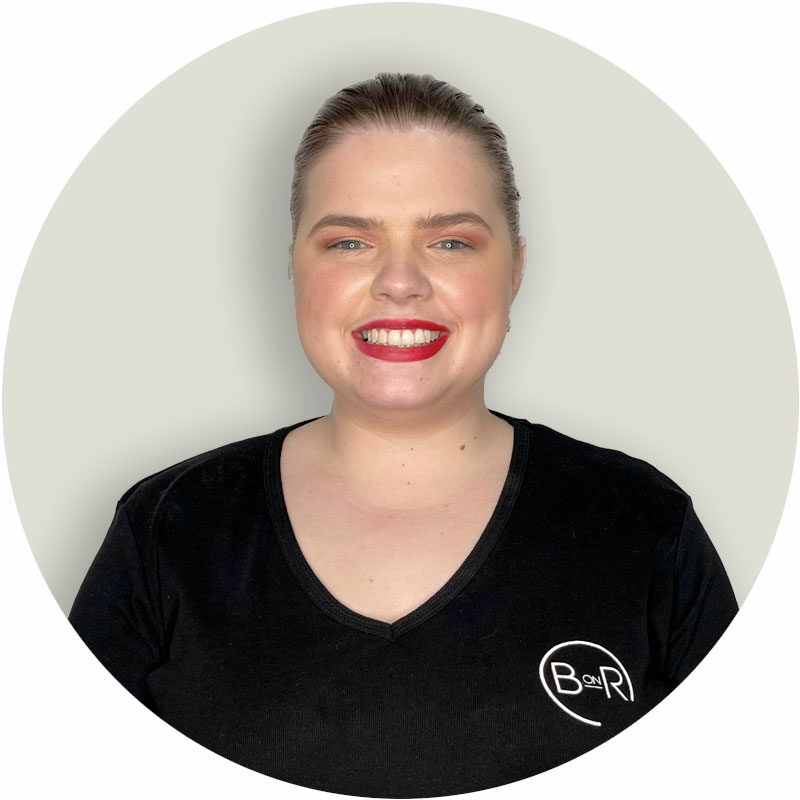 Elizabeth
After years of wanting to be in the Beauty Industry, Elizabeth has finally joined the BOR family. Specialising in all things spa and beauty, you can be ensured of an amazing treatment.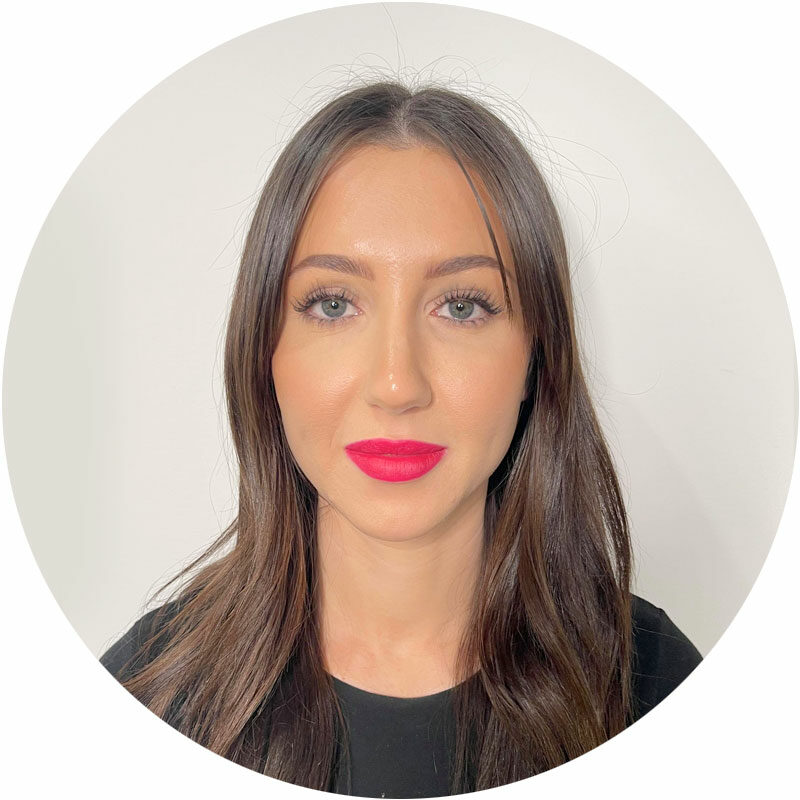 Mel
The most important part of any business is the " Bean Counter " our amazing Susie is Beauty on Roses Accountant and makes sure that she keeps everything on track financially for the business