Book your laser consultation today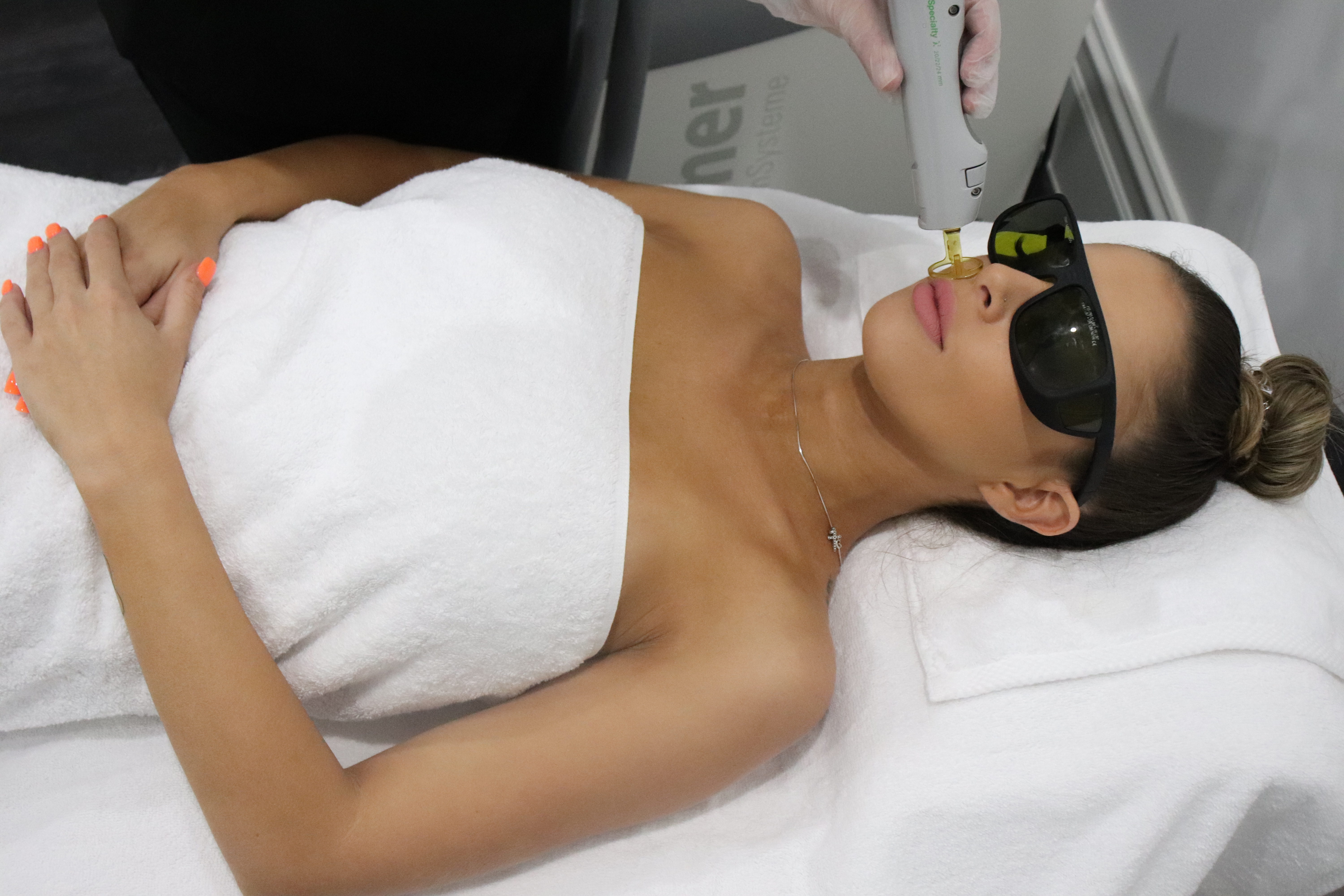 Cost effective hair removal
Now men and women alike are making unwanted facial and body hair a thing of the past – thanks to MEDICAL GRADE CANDELA SYNERON.  No more painful waxing, electrolysis or razors!
At Beauty on Rose we use the CUTERA ProWave Hair Removal system. The ProWave system delivers 21st century technology for treatment of this distressing problem.
Cleared for permanent hair reduction, the ProWave can treat a wide range of skin types and tones safe and effectively. A specially tailored light source for permanent hair reduction.  The Cutera IPL can treat men and women of all skin types safely and effectively. Skin consultations are required before any treatment and are complimentary.  Our consultation is for 30 minutes so that we can get your full medical history and also perform a patch test on the area.
Laser hair removal offers a practical, durable and cost-effective treatment solution for both men and women. Whilst laser hair removal is popular among women, the demand for the treatment among men is ever-increasing. Laser hair removal continues to be the number one requested energy-based aesthetic treatment.
Only using medical grade FDA & TGA approved Candela GentleMax Pro system, which is the most advanced and effective laser for hair removal in the world. The Candela GentleLase Pro system is a 755 nm alexandrite laser, which can treat a wide range of skin types. Although it can be used for a variety of skin conditions, its main application is for laser hair removal. It does so by destroying the hair follicle rather than simply weakening it (which is what happens with other hair removal methods such as waxing and IPL/Diode treatments). Fast, effective and safe results mean that permanent hair removal is achievable using our world class laser.
SO HOW ARE WE DIFFERENT?
First off, we focus on safety first. This is why a compulsory skin screening & consultation is allocated prior to any treatment. This allows us to assess and treat only the correct suitable candidates. Secondly, we charge by time. With ever single person being a different shape and size, we charge by time, rather than area. Having the fastest laser on the market (most areas take 5-15 minutes).
We also sell series in packs of 3. We know that our laser works and we're not into over treating or purchasing series of laser packages for areas that aren't working. That's why after 3 treatment we have a complementary check in session to make sure your treatment expectations are being met.
BOOK IN WITH ONE OF OUR LASER SPECIALIST FOR A COMPLIMENTARY CONSULTATION!
Amazing. My therapist was so helpful and knowledgeable, reception staff were friendly and polite, salon is insanely beautiful - Melanie
Absolutely loved the ambience, the therapist's level of expertise and generally the whole experience. Highly recommend Beauty on Rose!! - Maria
This place is Amazing. After another fabulous experience today, I have booked in for 2 more treatments. I wish I could go everyday Its a place that is a one stop shop. Thank u Beauty on 🌹 - Nicky
Book your laser consultation today