My vision is to provide you with the most skilled and educated therapists who will deliver consistent results in all treatments.
My team of caring, skilled professionals are dedicated to enhancing your sense of wellbeing with indulgent & truly effective treatments.
Beauty on Rose has a strong and active emphasis on education and training, all of our therapists are qualified Advanced Beauty Therapists, who regularly attends postgraduate training and seminars fortnightly. We ensure all training is focused on further developing the skills and knowledge of our staff so they can provide you with the most up to date and relevant skin care programs.
I am extremely proud of my team, who I believe are amongst the most gifted and knowledgeable therapists in the beauty industry.
Beauty On Rose partners with leading skincare and cosmeceutical companies and professionals. Our skin care range and treatments are all scientifically based and backed by formulations and techniques that have evolved over a period of 20+ years' experience.
– Catherine Egan, Owner
Sarah
Sarah
As daughter of salon-owner, Catherine, Sarah has stepped into the family business full-time and manages everything at Beauty on Rose.
Particularly focused on team development and enhancing the client experience, Sarah is central to the day-to-day running of the salon. Excited about the future of Beauty on Rose, Sarah's passion for beauty and exclusive customer care is always evident throughout the salon.
Tayla
Tayla
Beauty on Rose is a huge place – Have you ever questioned how we keep this crazy place in order, and ensure we all communicate effectively? We have Tayla to thank for that. Tayla is our operations manager who makes sure each day runs as smoothly as possible. She's a hard ass and we love her for it! You won't find anyone standing around doing nothing in this place, she keeps us on our toes and keeps the business running efficiently.
Jodee
Jodee
Jodee's upbeat and enthusiastic attitude is contagious, We don't think anyone has left her presence without a smile on their face. Jodee is our Retail Manager, but not only will you find her on the floor making our displays look beautiful, you'll also find her in the makeup room making many faces look beautiful! Jodee makes sure all to keep all the girls up to date and educated on all our products and procedures.
Gabriella
Gabriella
Gabriella is another one of our country girls, originally from Yarrawonga! Gabby comes from a strong retail and coaching background so she makes a perfect fit for our reception team. Her charisma and confidence shines through when recommending the perfect gift or right product, leaving customers feeling confident they've made the right choice.
Claire
Claire
Claire's calming nature and grounding energy makes her a fabulous beauty therapist! Claire comes from a spa background and has chosen to further her career at Beauty on Rose with our diverse treatment range! She's fantastic at waxing and her caring spirit makes her great with any teen's who are getting waxed for the first time.
Fiona
Fiona
Meet out little Irish superstar! Fiona specializes in our results driven advanced facials, if you're concerned with aging, pigmentation correction or general skin health she will take good care of you. Fiona will work with you to truly understand how your skin works and find a solution that it unique to you and your skin.
Sandy
Sandy
Our beautiful Sandy, her amicable, sympathetic nature makes her the perfect listener to your problems, she's everyone's best friend! First ever wax? Ensure you're booked in with Sandy her specialty is waxing, you'll be sure to leave with your brows on fleek. She also gives an incredible relax massage!
Bryce
Bryce
Bryce brings his passion for dermal science and wealth of skin knowledge to Beauty on Rose.
He has a passion for helping clients achieve their optimum skin health by delivering results driven treatment plans and advanced facial therapies. Bryce also specialises in spa and wellness treatments. He takes a great joy in seeing his clients leave the salon relaxed and happy with their results.
Yam
Yam
The jokester of the Beauty on Rose team, Yam's entertaining personality and sparkling humour is a favourite of all clients. Having worked at several leading salons across the globe, Yam's signature treatment is her hot stone massage from the Maldives, and her ability to buff your hands and feet to perfection!
Emily
Emily
The countless reviews speak for themselves – If you want to feel pampered and relaxed, Emily is your go-to girl. With a day spa background, Emily has built a wonderful skillset of special techniques to completely restore the soul. Not only has she got magic hands, but her strong understanding of the skin will leave you feeling well educated and confident that you will achieve your desired skin results.
Joanne
Joanne
One of longest standing team members, our JoJo has been with Beauty On Rose since 2010. A busy mum at home, her kind and nurturing nature has lead her to become the 'Mum of the salon'. Joanne is renowned for her luxurious spa facials, she goes above and beyond to ensure each facial is customised to your concerns and needs. 
Bridgette
Bridgette
Our little Kiwi treasure! Bridgette moved to Australia from New Zealand and has since became a hit at Beauty On Rose for her Hammam Treatments! She has a contagious laid back attitude – you can't help but feel de-stressed after a visit to Bridgette. Mind you she provides a good belly laugh to so you can leave in stiches..
Taylah
Taylah
You can take the girl away from the country, but you can't take the country out of the girl! Meet Taylah, an asset here at beauty on rose! Known for her classic lash extensions and incredible spa treatments, you're guaranteed to leave feeling  impressed and relaxed.
Natasha
Natasha
Our Tashy is one of our lovely receptionists at Beauty On Rose! Her customer service is next to none, she'll make you feel welcome as soon as you step foot in the door. Her warm and friendly nature will set the tone before heading through to the treatment room, making you feel that extra bit special!
Berfin
Berfin
Specialising in makeup, Berfin's passion is adding glamour to everyone's life, whether it's a wedding, special occasion or a general makeup lesson! You might catch her taking a selfie under the ring light every now and then, but be assured she's just finding the right angle for your before and after shot! Berfin also specialises across all spa treatments that relax both body and soul.
Jacqueline
Jacqueline
Another one of our fun loving receptionists, If you follow us on social media you've probably caught a glimpse of Jac dancing to ABBA or taking a quick selfie under the ring light! Things can get quite chaotic here at BOR, but Jacqueline will make it her mission to keep us in high spirits and ensure our guests leave happier than when they arrived!
Sheridan
Sheridan
Sheridan comes from a salon background and excels in waxing, tanning and nails! Her professional manner and attention to detail is next to none. Sheridan takes pride in her work and making every client feel special.
Kethmi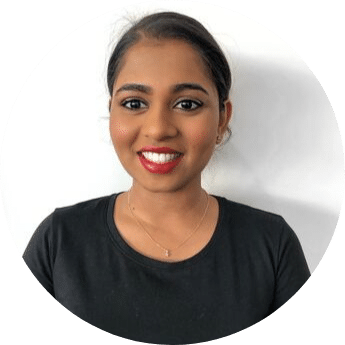 Kethmi
Kethmi has experience in both spa and clinic, making her an all-rounder here at Beauty on Rose. She can assist you in all your beauty needs from tip to toe! Her genuine spirit will leave you feeling up-lifted and wanting to come back for more.
Georgia L
Georgia L
Hail our nail queen Georgia! Her Deluxe rose mani's and pedi's are next to none! Always determined to make her clients feel pampered and special. Her humble nature makes it impossible to ever be disappointed. We'll let you in on a secret – she's a hidden gem when it comes to perfecting brows, thank us later!
Allie
Allie
Allie is our childcare worker who minds the kids between 12-1pm for free each weekday! Her favourite thing to do with the children is to read books and draw for their mums before they finish their early morning pilates class!
Kara
Kara
Kara has been teaching for 16 years and continues to build her knowledge of Pilates and movement, incorporating her education and experience in the Franklin Method and DNS. Kara has also worked along side allied health professionals to treat clients rehabilitating various injuries/pathologies, as well as pre/post-natal clients and clients looking to develop greater stability and freedom of movement, to professional and emerging athletes.
Maryallen
Maryallen
Maryallen has been in the fitness Industry as a personal trainer and group fitness instructor for 10 years, driver by her passion for helping people improve their health and enjoy exercising so that it becomes a lifestyle not a chore. Maryallen is our Fitness and wellness Co-ordinator for Reformer Pilates. She has selected some of the most professional Instructors that achieve amazing results with our clients!
Connie
Connie
A qualified STOTT instructor and holds a Certificate IV in Pilates, Connie's classes focus on technique, strength and body conditioning. With 7 years of teaching experience and practicing for over 10 years, she has a passion for making people feel their best through the principles and method of Pilates. Connie's experience extends to working with different age groups, clients with injuries and pre/post pregnancy.
Rhiana
Rhiana
Rhianna has completed a certificate IV in  Reformer Pilates and has taught in various Pilate studios. She has loved developing strong bonds and connections with people and is very eager to create those bonds while helping clients to strengthen and condition their body. Rhianna wants to help make a difference in the lives of her clients and believes that Pilates achieves the life changing impact that everyone needs to experience to see that difference.
Diana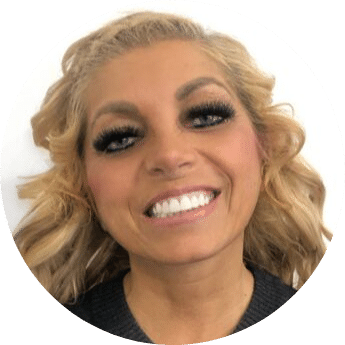 Diana
Diana has  been in the fitness industry for over 30 years and has been coaching Reformer for approximately five years now. Diana's way of mentoring in a class is to find out what the participants may want to work on such as a particular body part/s that may require additional attention and structure the class to suit everyone's needs whilst getting an entire all over body workout.
Sabrina
Sabrina
Sabrina has a Certificate IV in Pilates and is currently an Osteopath Student at Victoria University. She has a profound passion for health and fitness with a strong interest in Rehabilitation within sporting environments. Sabrina strives for excellence and is always looking for ways to improve and develop her skillset. Sabrina believes that Pilates is a great way to promote positive body image, improve injuries and posture.
Trish
Larry
Larry
Our very own Mr Fix It! Our Laz is the muscles behind all the pretty faces here at Beauty On Rose, he does all our heavy lifting, handy man jobs and ensures everything is in working order. If you ever see him around the salon give him a wave and a thank you for his hard work, - He's saved us from breaking any nails!
Dr. Niro
Dr Niro
Dr Niro Sivathasan completed has opened Australia's first Medispa located inside a Hospital, Ignite Medispa. Redefining the medical industry by brining together unsurpassed standards of quality, superior patient care, state of the art equipment and jaw dropping interior. It is a multidisciplinary environment aimed at providing excellence in beauty and body sculpting, cosmetic medicine, surgery and dentirstry. You can book in a consultation with Dr Niro at Beauty on Rose.
Dr Niki Talic
Dr Niki Talic
Dr Niki is a Cosmetic Doctor at Beauty on Rose, a consultant in Paediatrics Emergency Medicine & works at a lead Paediatric Trauma Centre in Melbourne. She has a particular interest in Aesthetic Medicine & Education and keeps up to date with the latest advances in Cosmetic Medicine. Dr Niki is passionate about individuality and building a strong rapport with her clients. She prides herself in excellent communication and making your experience a positive one - leaving clients feeling empowered with their new found confidence. 
Dr Aaron
Dr Aaron
Dr. Aaron Stanes is an Australian trained doctor who has focussed his training and career in the anti-aging and aesthetic field. Dr Aaron has primarily surgically orientated experience with previously working as a doctor in the public health system. One of his ongoing principles is knowing when to say no to treatment requests and knowing when a treatment is less than ideal. It is in this regard that you can ensure your best interests and your safety are always put first.
Sthita
Sthita
Sthita graduated from California University in 2016 with a master's degree in Management Information Systems. As our Marketing Manager, she comes to BOR with over two years of experience branding and positioning, campaign development and execution, direct response, email, and social media marketing marketing, and more.

Fun Fact: She is a pro artist!