Book your laser consultation today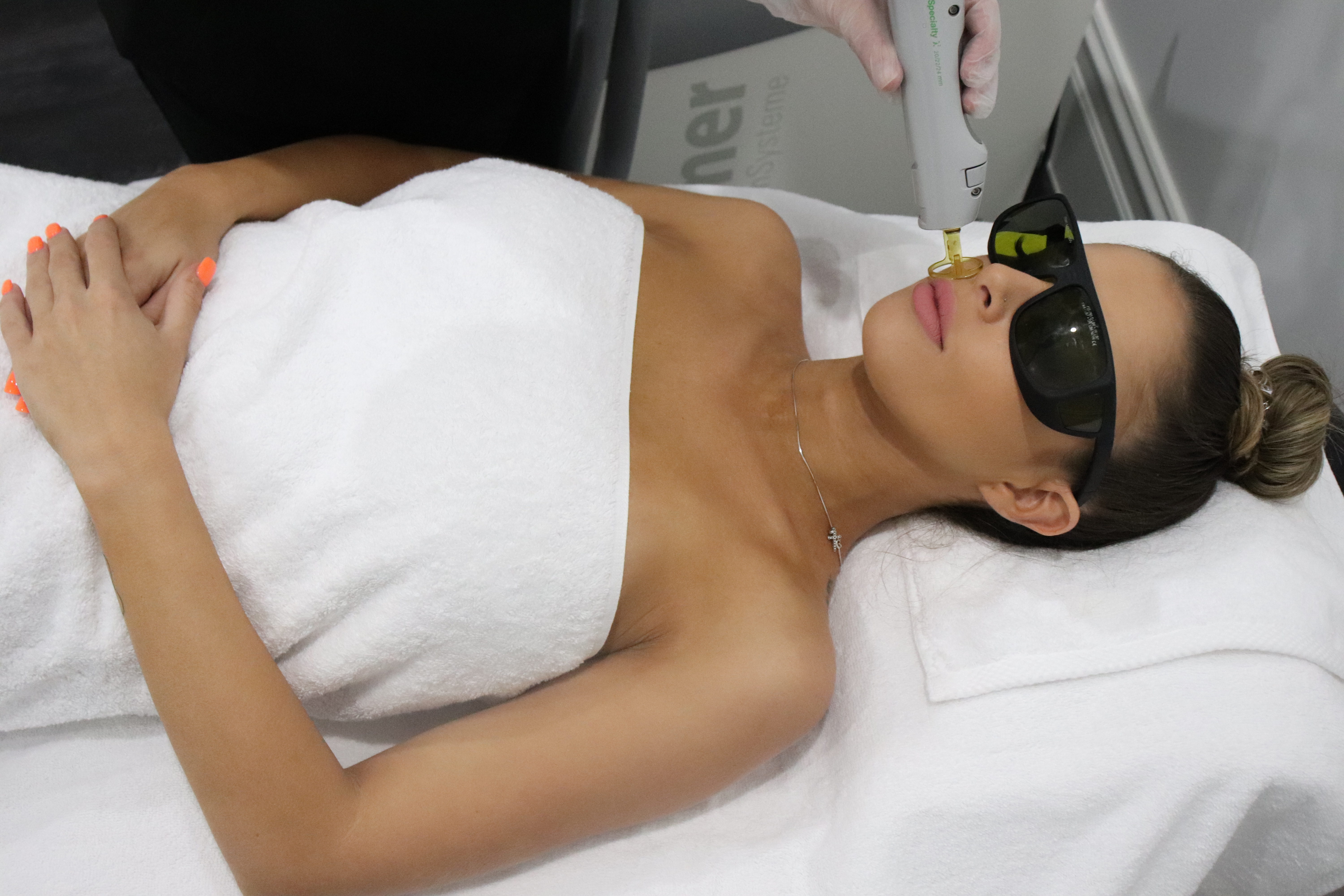 Double Cleanse
Skin Analysis
Limelight/ Acutip for Collagen, Pigment and Redness
Finishing Products
This one's for the sun lovers! The Cutera Limelight/Acutip are a medical grade, non-invasive light-based treatment for skin rejuvenation. The procedure offers the advantage of improving skin tone and surface imperfections associated with aging and photo damage. The Limelight is ideal for any part of the face, neck and décolletage with skin redness, tiny veins or sun spots.
Collagen
Limelight triggers immense collagen renewal for a deep, effective skin rejuvenation. Collagen takes 3 months to fully mature, so you'll see an immediate initial result that will continue to improve over the next coming months.
Pigmentation
Limelight clears away sun damage and many types of pigmentation with unmatched speed and efficacy.  Limelight targets the pigment producing cells, micro-exploding the leaked pigment in the surrounding tissue, then it grows out of the skin and is simply pushed off the surface!
Amazing. My therapist was so helpful and knowledgeable, reception staff were friendly and polite, salon is insanely beautiful - Melanie
Absolutely loved the ambience, the therapist's level of expertise and generally the whole experience. Highly recommend Beauty on Rose!! - Maria
This place is Amazing. After another fabulous experience today, I have booked in for 2 more treatments. I wish I could go everyday Its a place that is a one stop shop. Thank u Beauty on 🌹 - Nicky
Book your laser consultation today